Selah`s white German Shepherd "Boss" Offspring Page.

Large German Shepherd puppies pictured at 3wks of age to 1yr. of age.

Boss is a rare unique apricot, carmel color,long coat white. He is considered a solid white and will produce snow white puppies and puppies like himself when bred to a solid white female.  He will only produce black and tans or black and reds when bred to a black and tan female. We only get "his" type of coloring in his pups when he is bred to a solid white.

Boss`s color as he is growing up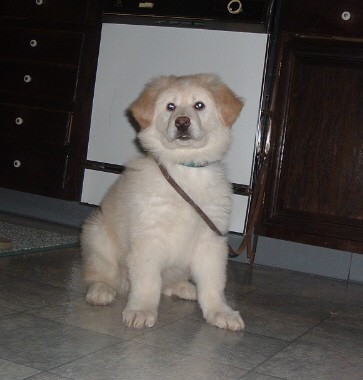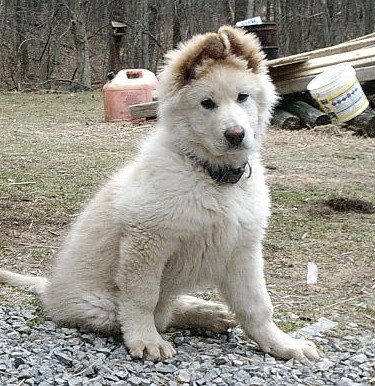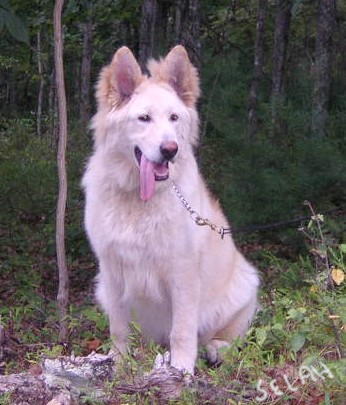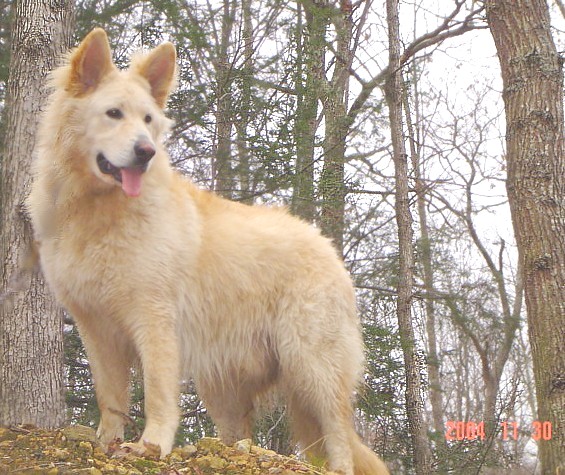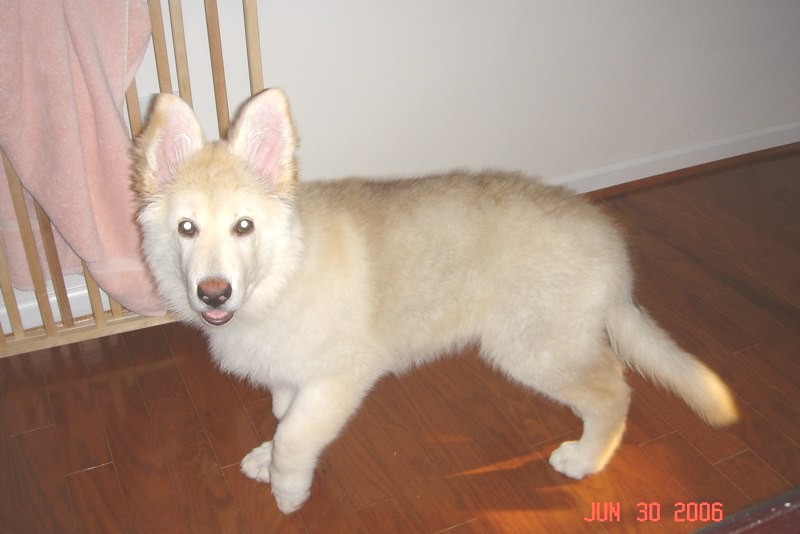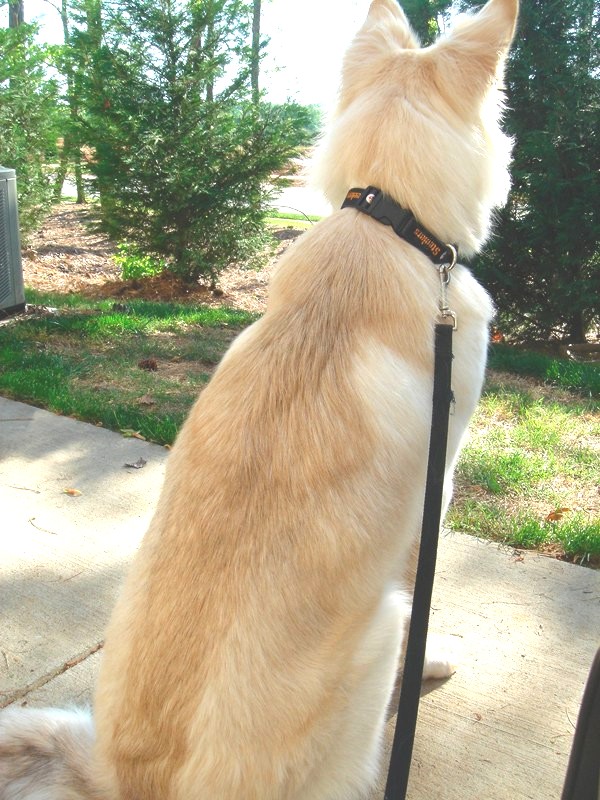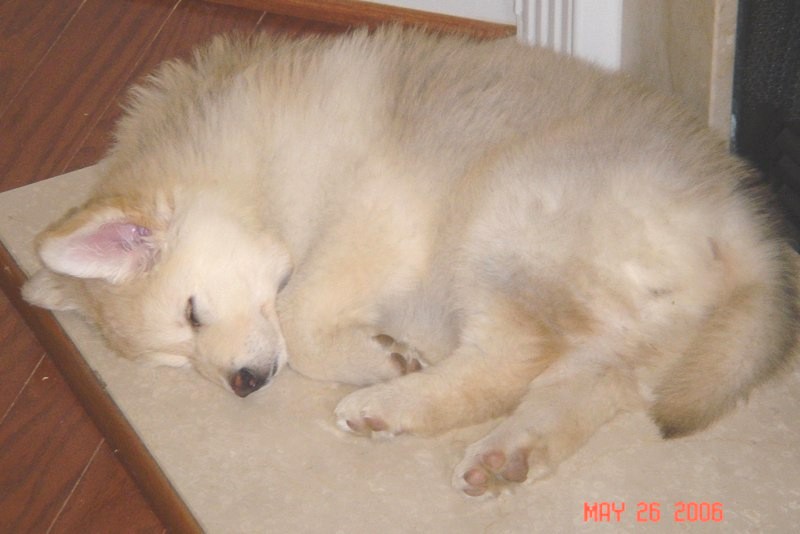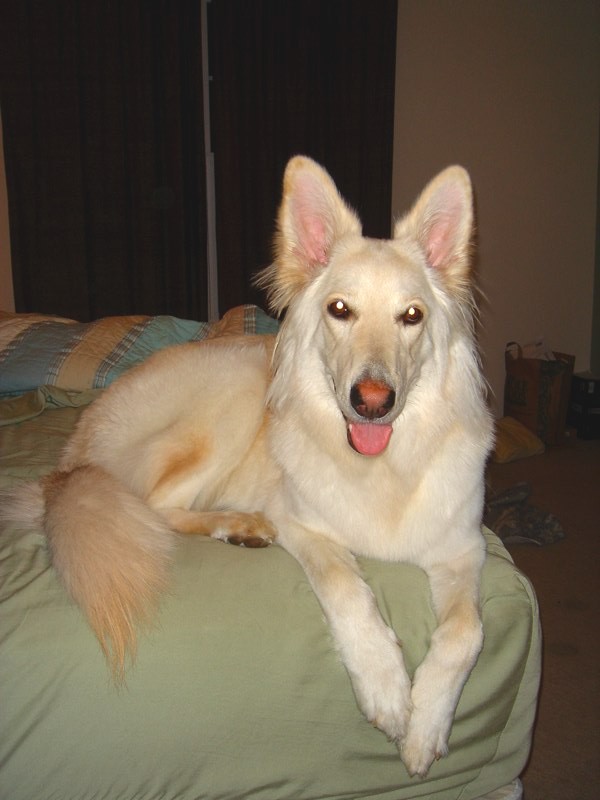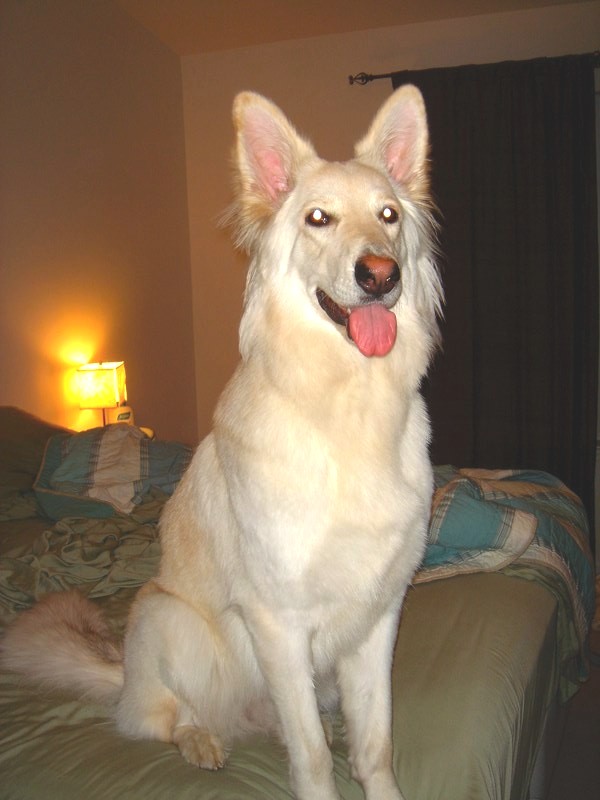 Kuda from 6wks to 1year of age!

Beautiful girl! Her coat will grow longer in her second year.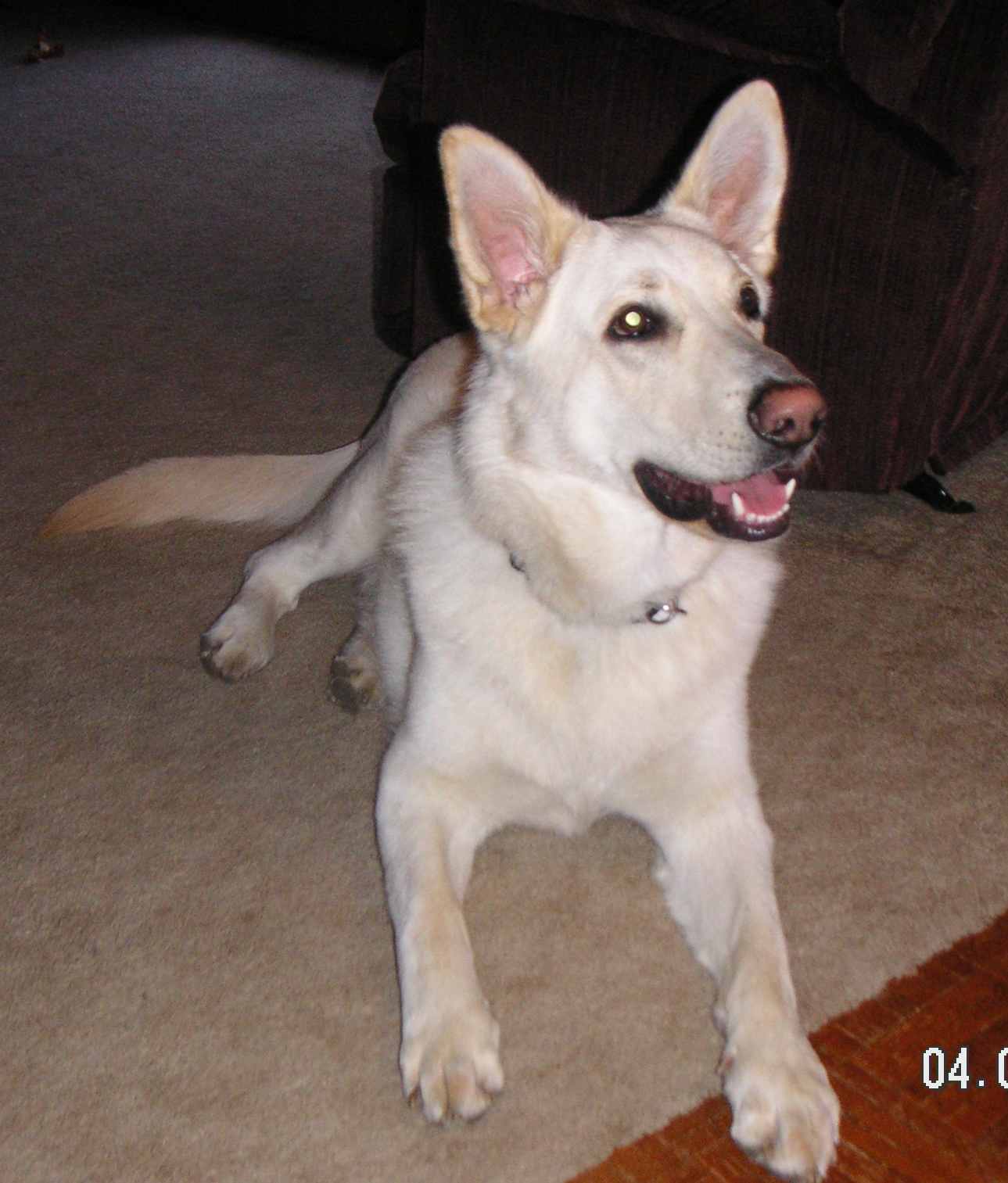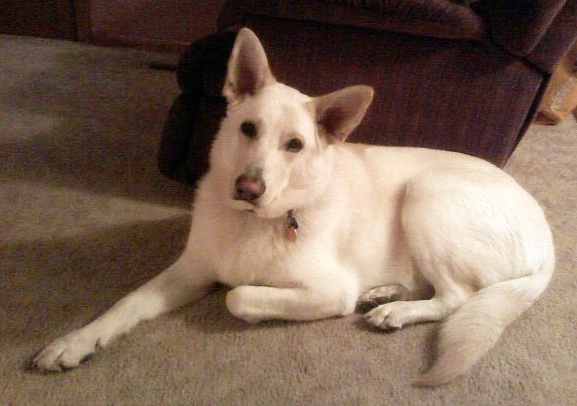 Zues below at 1 year of age. short coat white male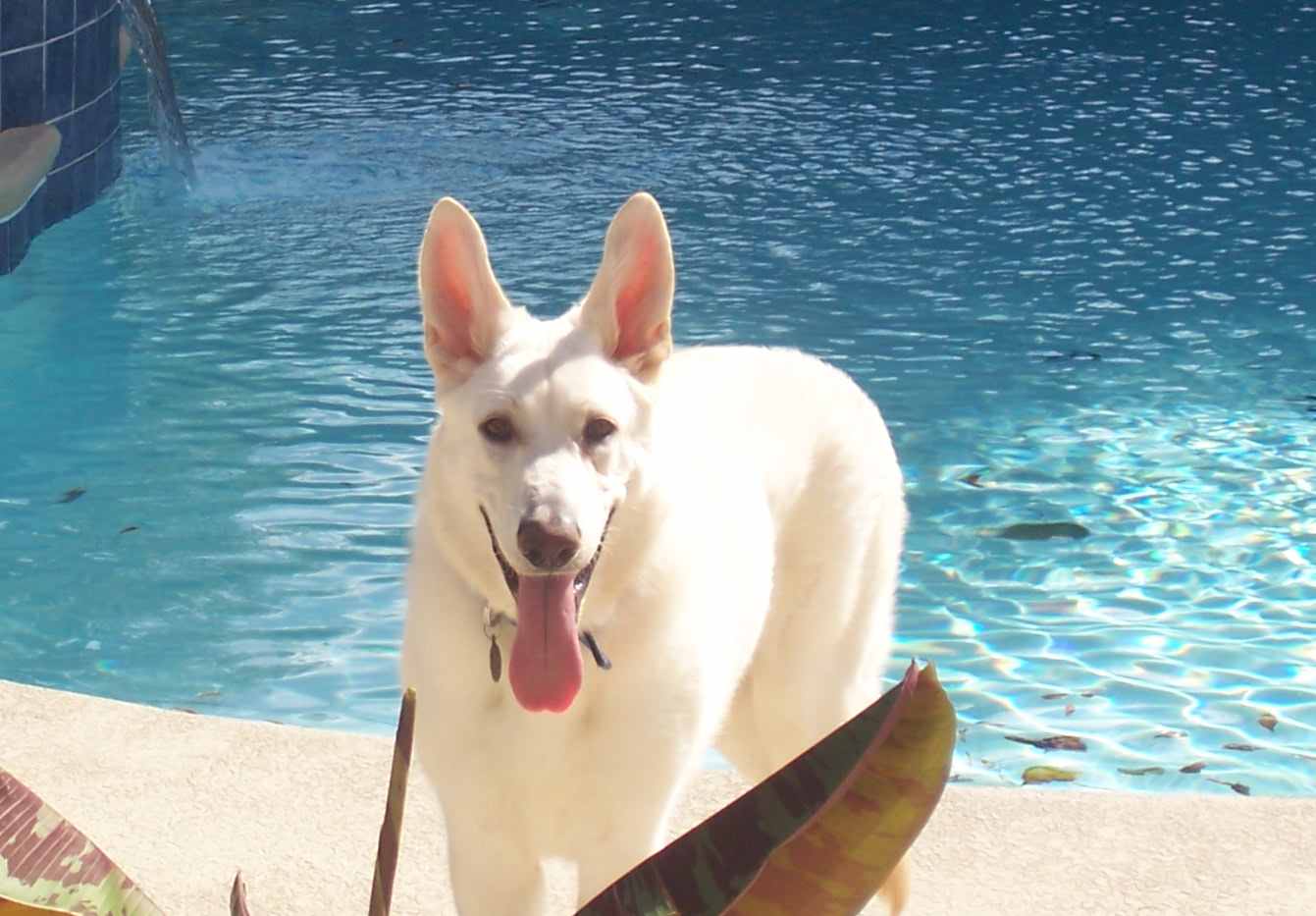 Male short coat at 5 months.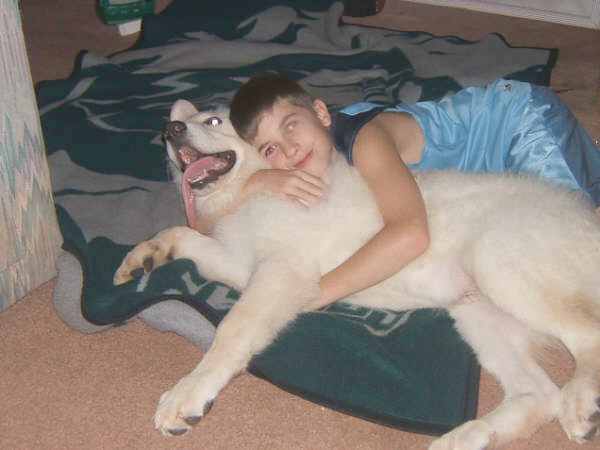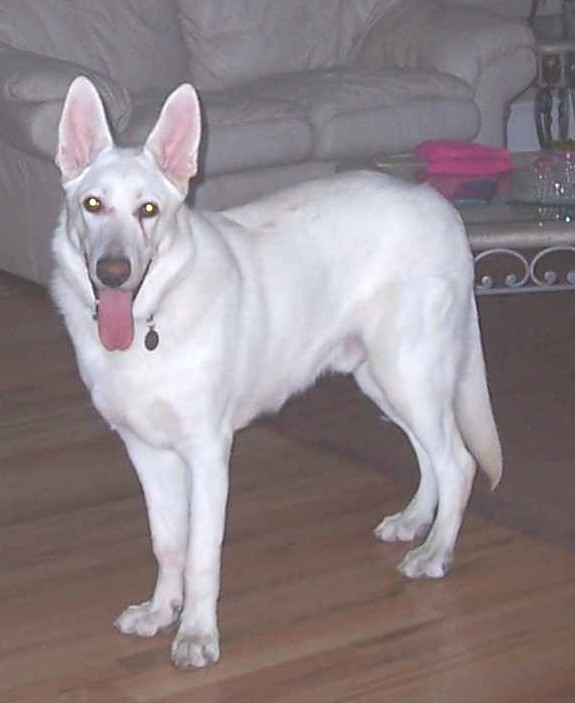 Male short coat 8mths Snow white coat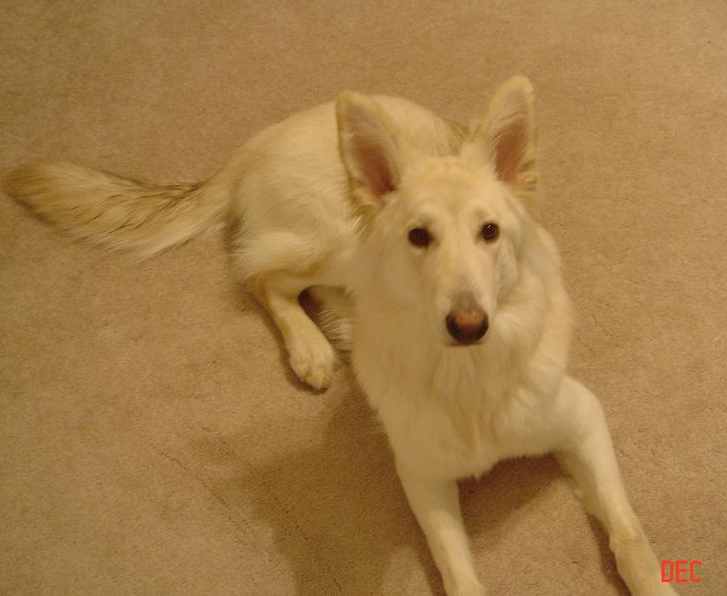 Pictures Below are of Boss offspring when bred to a black and tan female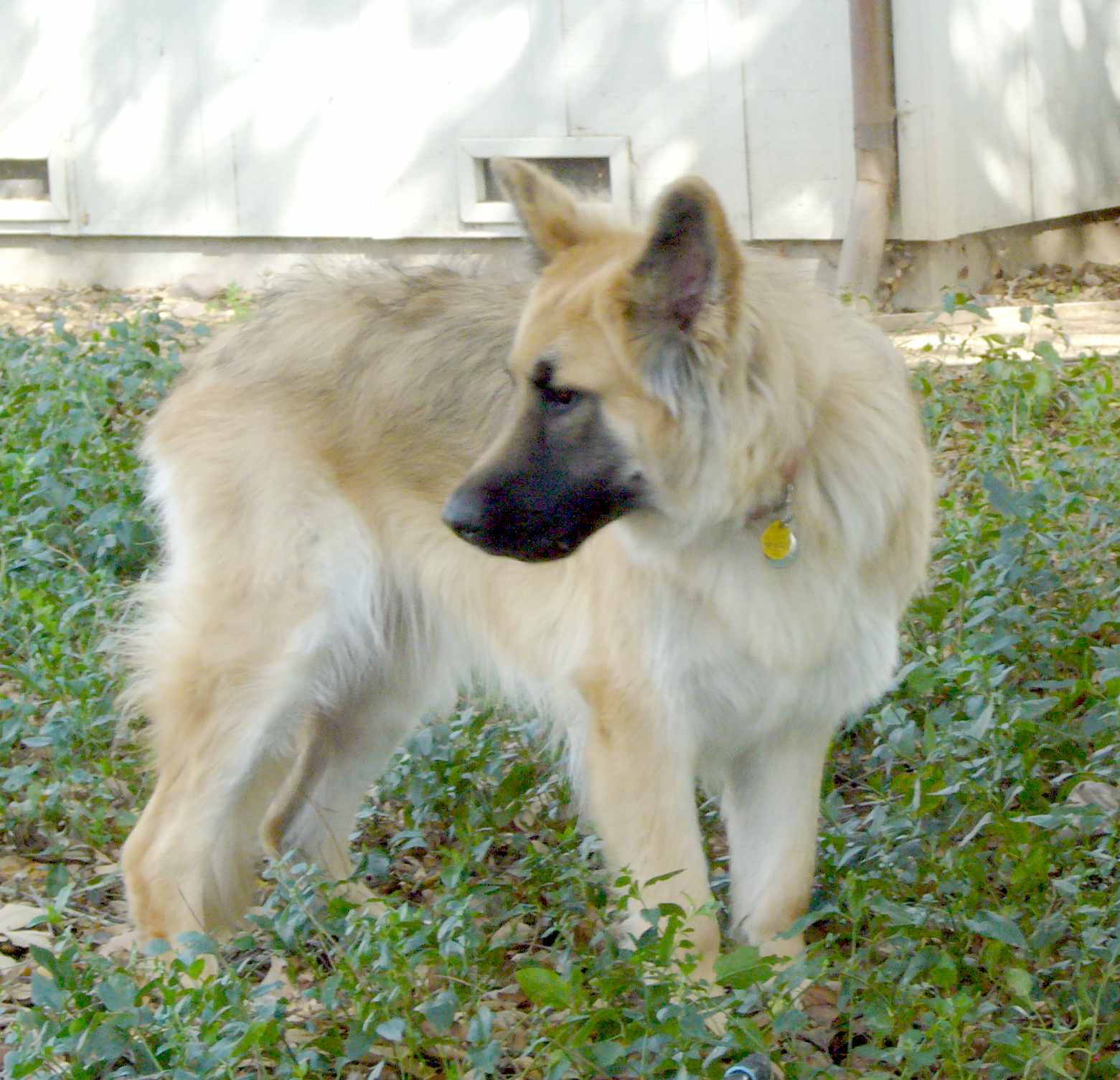 This girl is 7mths old in these pictures out of Helga and Boss.

I hope to be getting more pictures to add to Boss`s page!.

Old Fashioned Type,long haired,long coat,solid white.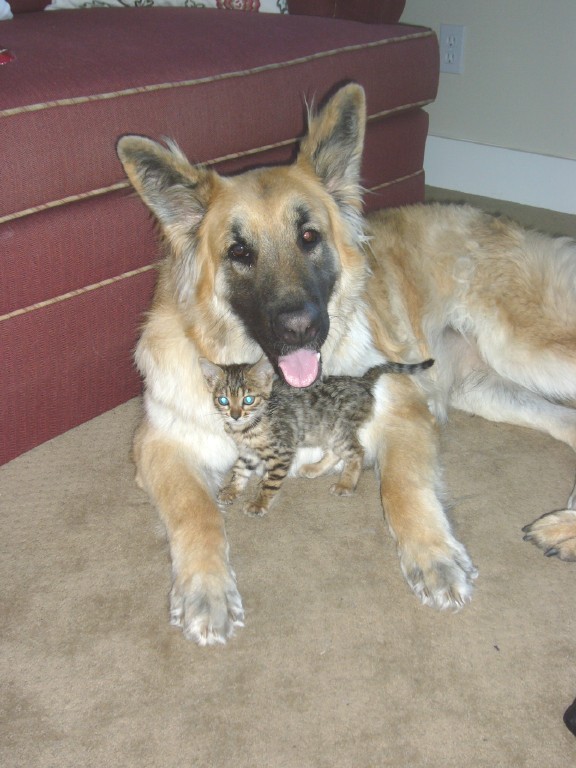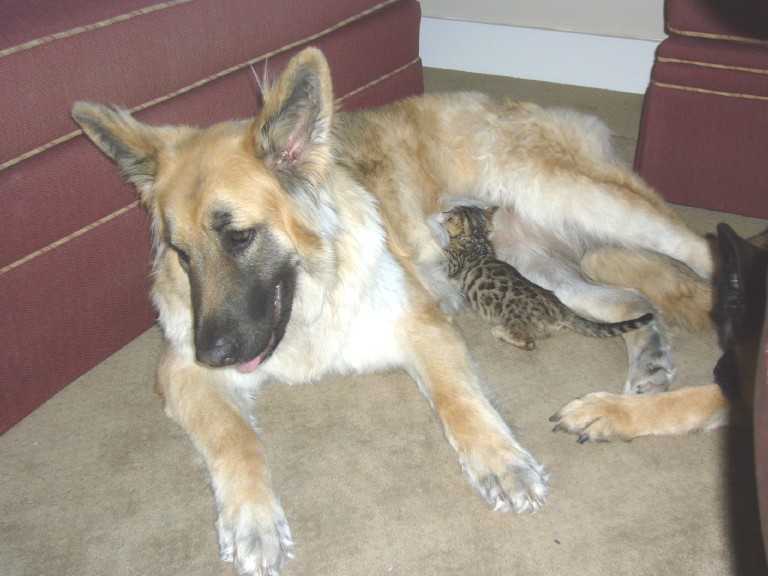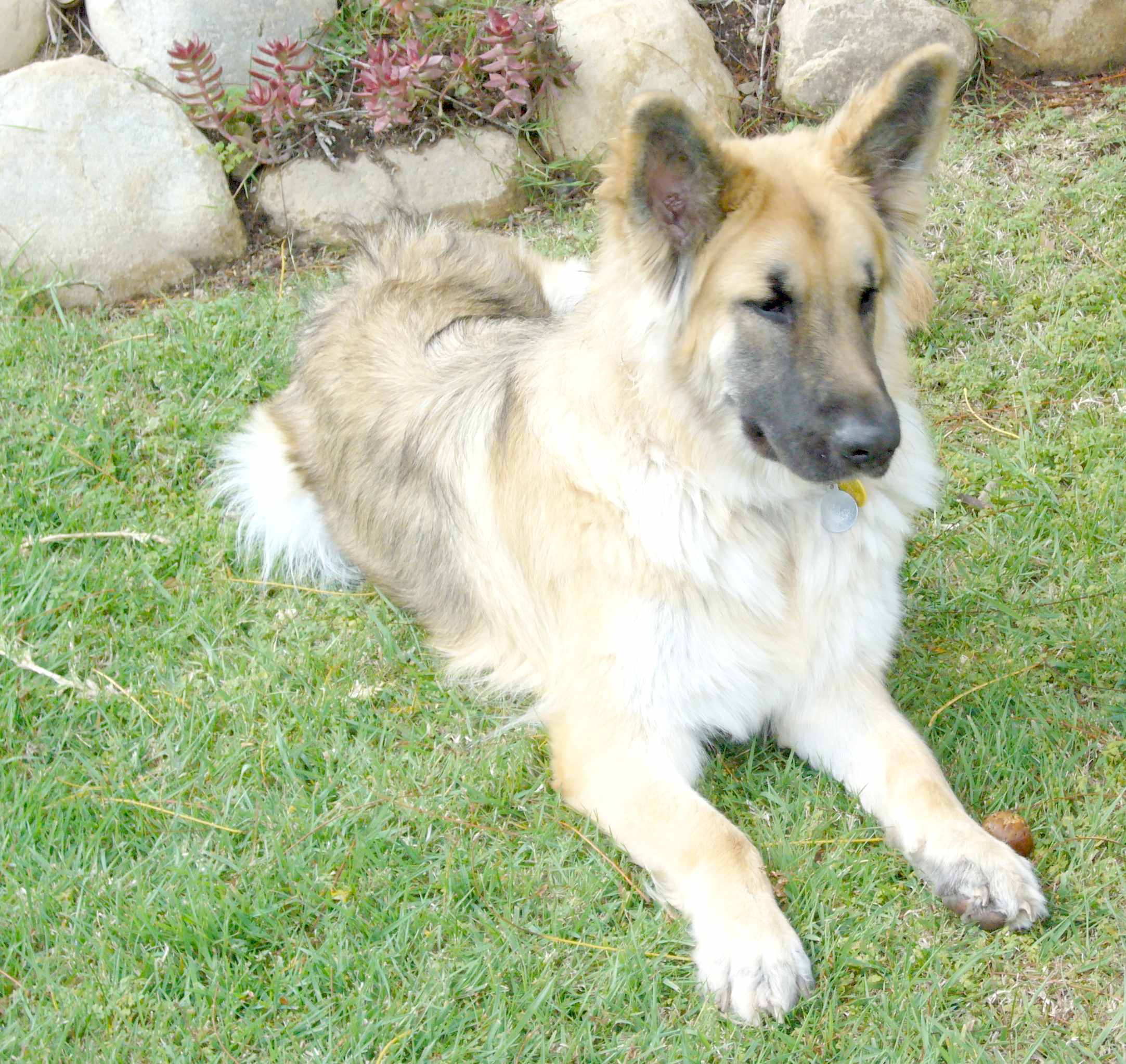 Sadie with her new buddy Kitten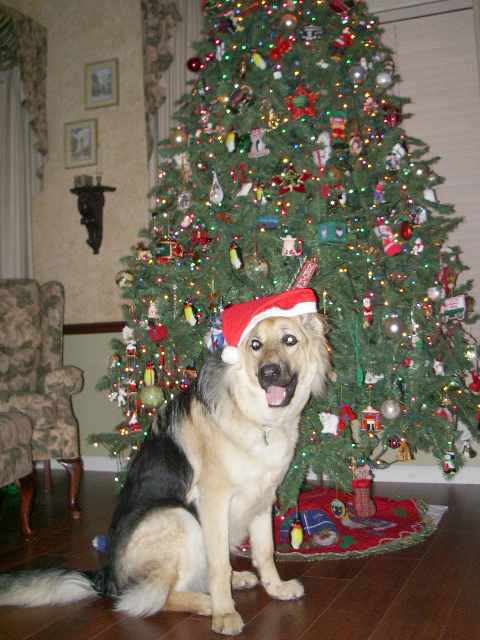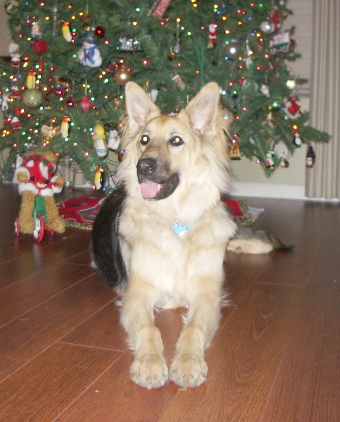 Keegan at 1year of age

big girl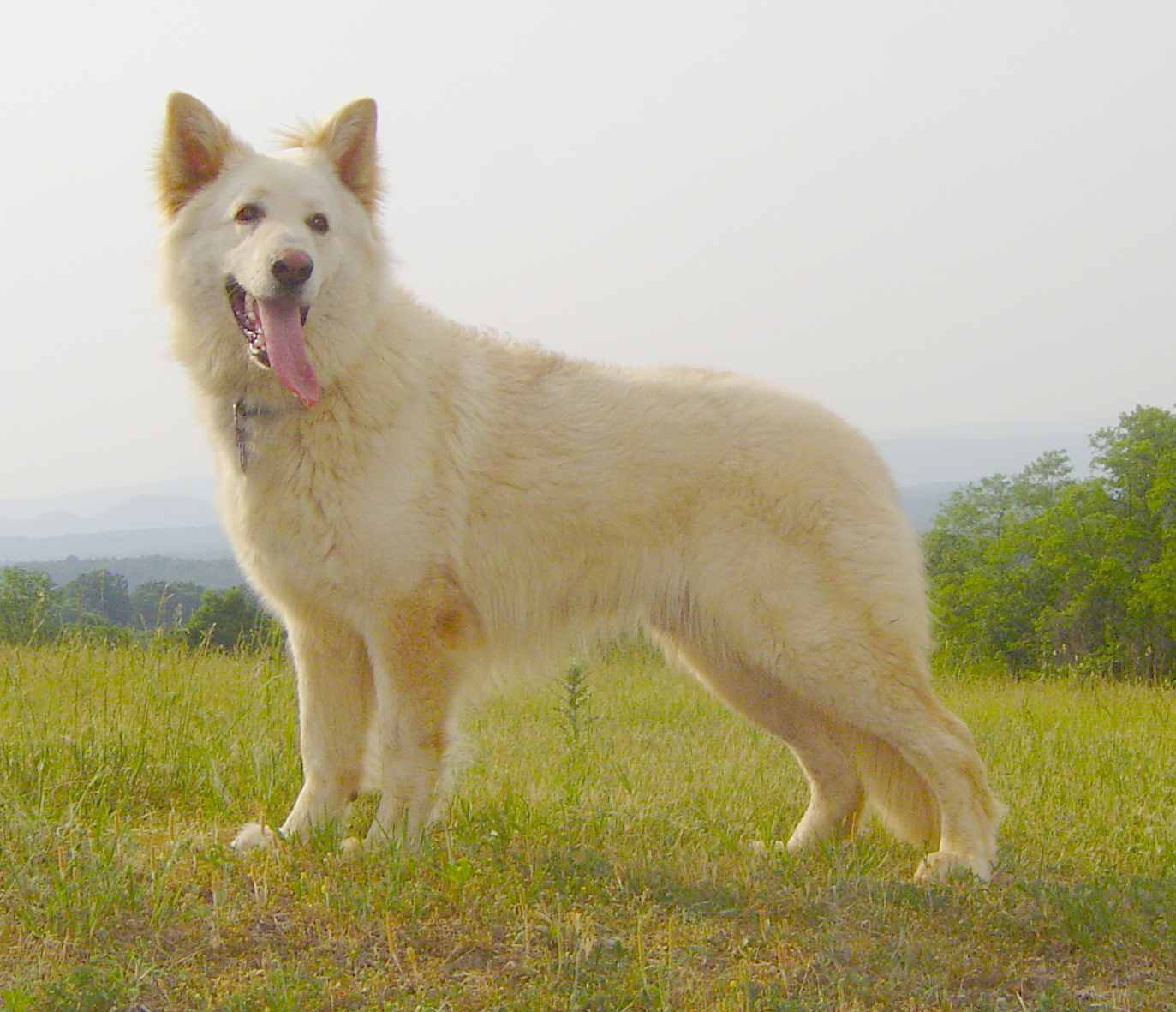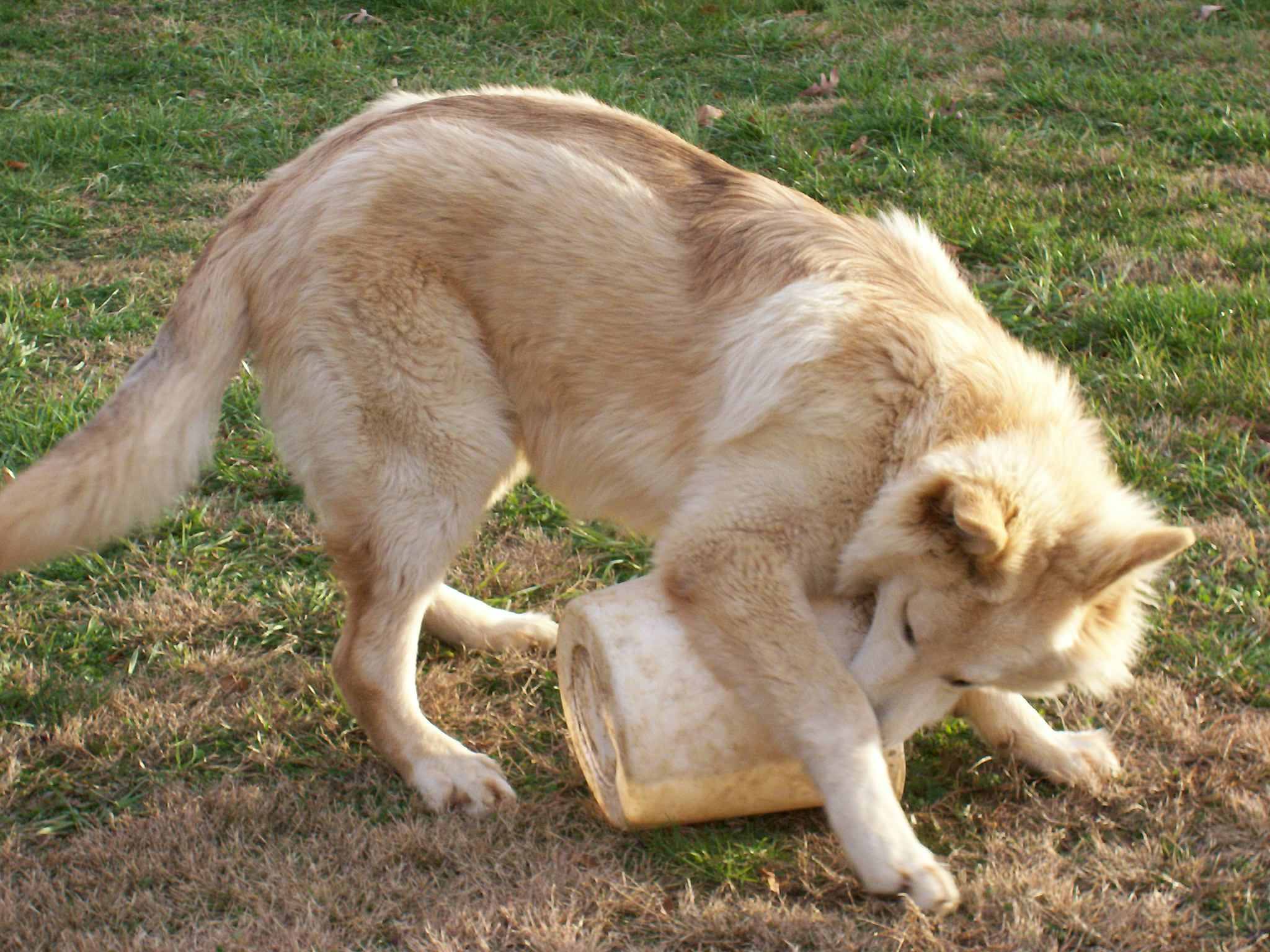 Bandit at 1year. Bandit looks a lot like his sire Boss! His apricot coloring will come back in darker in the next year of growing.

Beautiful boy wonderful temperament!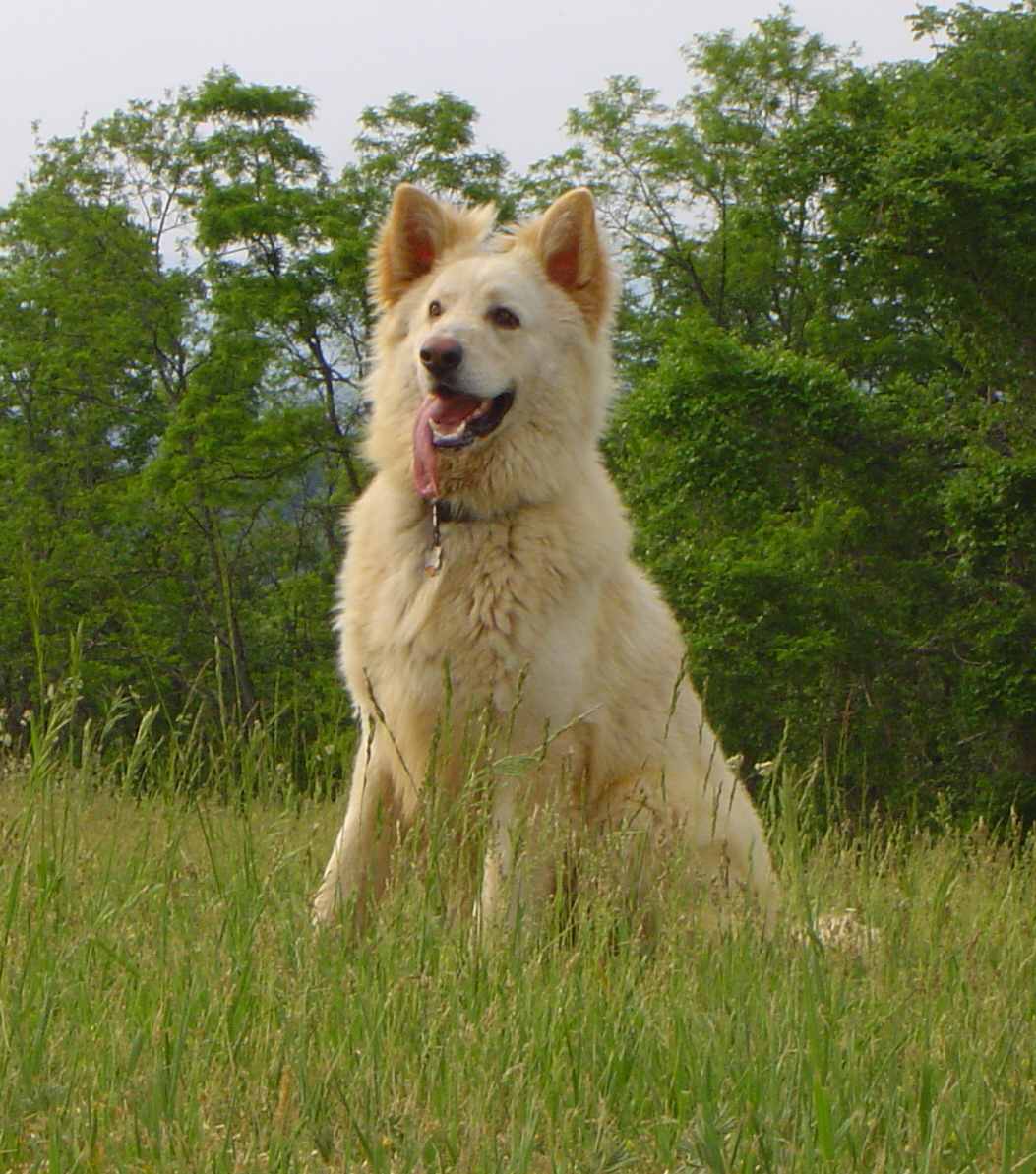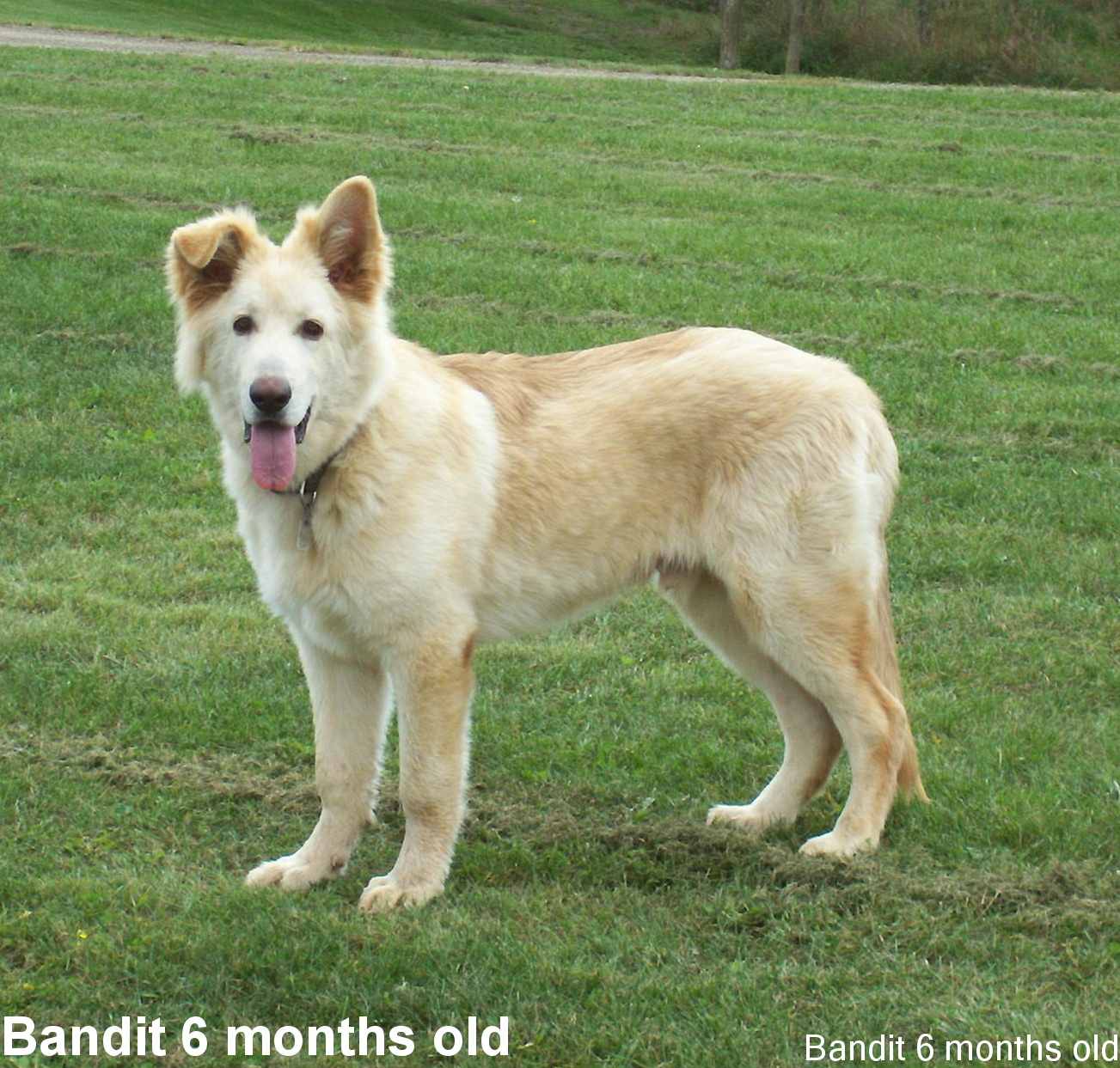 Bandit Long Coat solid White

Below are pictures of Boss past litters



Click on Thumbnail to enlarge!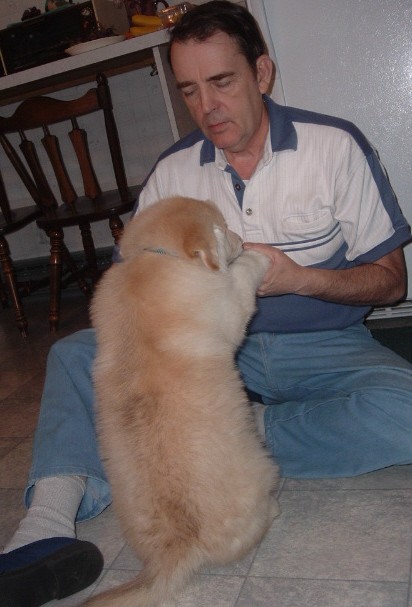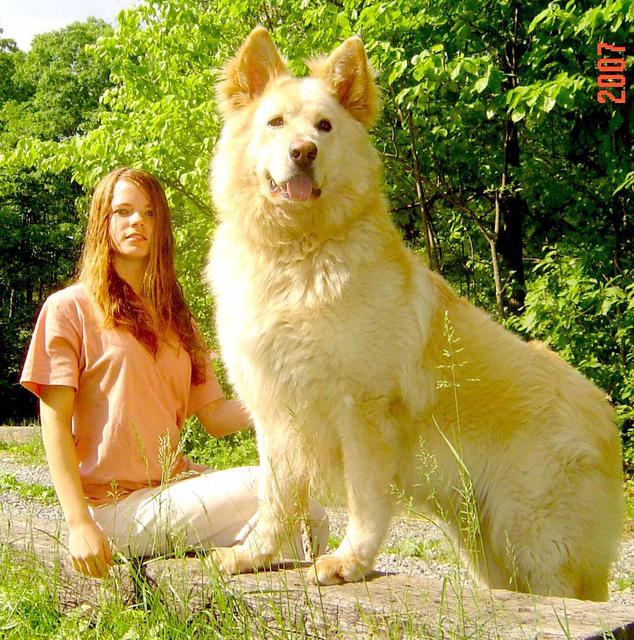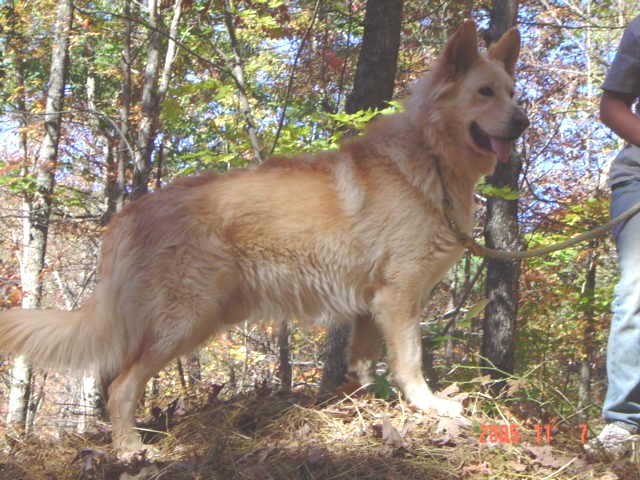 Look at how much Boss grew and matured from 10mths-3yrs. of age!